Liars: Psychological Fiction at Its Best (Paperback)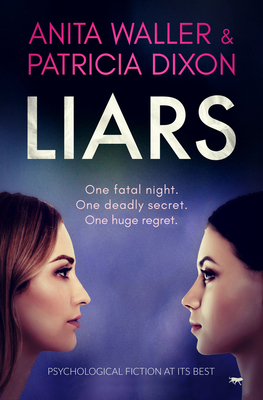 $15.99
Email or call for price.
Description
---
Two British masters of suspense weave a gripping tale of enduring friendship, buried secrets, and deadly revenge in this psychological thriller.

Best friends since childhood, Wendy and Nell know each other better than anyone—or so they think. When someone threatens to reveal a secret that would destroy their bond, it alters the course of both their lives. Nell leaves for France while Wendy embarks on marriage and motherhood. They keep in touch with letters . . . yet hide the lonely and violent truth of their lives.Then a twisted, deceitful face from the past turns up to wreak havoc on both of them. Someone is seeking revenge. And that someone is a killer. It's time for Wendy and Nell to face their demons—no matter the cost.
About the Author
---
Anita was born in Sheffield, South Yorkshire and has lived all her life there. She has three adult children and seven grandchildren ranging in age from 9 months to 21 years. Anita and Dave have been married almost 49 years! She wrote Beautiful in 1985 and had it accepted for publication. They were the contract stage when the publishing house went into liquidation. Like many another book it ended up in the loft until two years ago when she resurrected it, retyped all 100,000 words (it was originally written on an Amstrad 8256 and all she had was a hard copy!) and sent it off to Bloodhound Books. She is now retired from my life of being a Patchwork Tutor and HGV driver's wife and concentrates on patchwork for the pleasure of it and writing. She started writing at around the age of 8 - she clearly remembers writing 'novels' at that age which were actually short stories split into chapters! Anita's genre is murder - but murder with a good reason behind it!