Ruin: A haunting thriller for cold dark nights. (Paperback)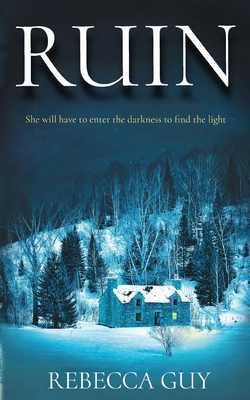 $19.99
In Our Warehouse - Expected arrival in 2-5 days
Description
---
'A story of love, loss and suspense that will give you chills...' Amazon review.
DARKNESS. PARANOIA. ISOLATION.
Determined to start a new life as far from her shattered marriage as possible Emmie Landers purchases 'Bruadair' - an isolated ruin in the highlands of Scotland. A place where children are safe and angry fathers are absent.
But safe is not a word that applies to Bruadair. This is a place of uneasy darkness, where a deep cold penetrates the walls, shadows linger, and the intense feeling of being watched leaves Emmie unnerved. To add to her unease, chilling photographs of the family- her family- are appearing in odd places around the house, and three-year-old Grace is talking to empty rooms.
Down in Surrey, Scott Harvington is whipping up a storm. Furious that Emmie should get to start over so easily, he is determined to hunt her down and force her to face the consequences of tearing apart his family. She ruined his life, and now he will ruin hers. Hell bent on revenge, he is resolute. He will reunite his family - at whatever cost.
As events spiral out of control, Bruadair's secret is blown open with devastating consequences. Mentally broken, Emmie must face her worst fears as the full force of a terrifying past ensures the family's future is destroyed beyond repair.
RUIN.
'I'm not sure how to even start to describe this book, it had me so utterly terrified on many occasions I wasn't even sure if I could finish it.. yet it had me so gripped I wanted more ' Amazon review.