Hidden: An Absolutely Gripping Crime Mystery (Paperback)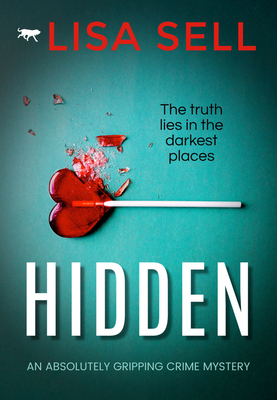 $15.99
Email or call for price.
Description
---
After years of harboring a dark secret, a woman must face the past she thought she left behind—along with a deadly new threat—in this tense thriller.

When Jen Taylor was fourteen, she killed a girl. It's a secret that has tormented her for years. At the time, Kelly Pratt's death was declared a suicide. But Kelly's mother Doreen could never believe that. And now she's decided to go searching for the truth. And she's hoping Jen can help her. After all, Jen walked home from school with Kelly that day . . .

As much as she tries, Jen can't avoid getting involved in Doreen's investigation. But as secrets from the past come to the surface, nothing is what it seems. The circumstances surrounding Kelly's death are more complicated than even Jen realized. And when another murder takes place, Jen knows she's up against an enemy even more sinister than her own inner demons . . .
About the Author
---
Lisa Sell is a thriller, crime, and mystery writer who also scribbles short stories. Throughout her writing career she's blogged about the twists and turns on her site:www.lisasell.co.uk To combat writer's bum and keep mentally fit, Lisa is a runner. The consequence is she's now a running bore but is proud of her achievements. When she's reading, Lisa practically hoovers up books. The to-be-read pile has become a tower, threatening to topple on her when she's sleeping. Music rocks Lisa's world too, particularly a good eighties tune. If lost, you'll find Lisa in a DeLorean, headed for her favourite decade. Lisa's cats, Feegle and Wullie, try to help her write but often fail. The furry pests demand attention and desk space. Lisa is currently applying for cat wrangling to be recognised as an Olympic sport. Lisa is a happy pup to be part of the Bloodhound Books team. Just don't tell the cats. If you'd like to visit Lisa's website/blog, click here: www.lisasell.co.uk or find out more by following her on social media: Facebook: www.facebook.com/lisasellwriter Twitter: @LisaLisax31 Instagram: www.instagram.com/lisasellwriter/