10: 59 (Paperback)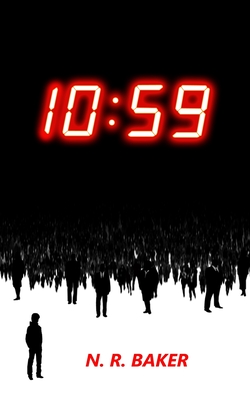 $12.64
In Our Warehouse - Expected arrival in 2-5 days
Description
---
A deadly virus. An over-populated world. An impossible decision. The clock is ticking to the end of the world; and we're already at 10:59.
The most important book you'll read this year. An apocalyptic thriller with a difference, 10:59 by NR Baker will have you questioning everything - and everyone - you thought you knew.
If you held the lives of those around you in your hands, who would you save? And could you live with sentencing others to certain death?
When teenager Louis Crawford is asked to come up with an idea that will change the world, his answer is both shocking and simple. And it is a solution that will change everything, forever.
Louis finds himself thrust into the middle of an organisation that has the power to save the world. But are its motives pure? And can he live with the price that humanity must pay?