Term Limits (Paperback)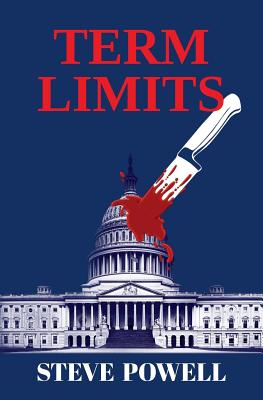 $18.39
In Our Warehouse - Expected arrival in 2-5 days
Description
---
Alan Steele Nicholson, Former Press Officer - US Senator Jacob Javitz, New York
"Brilliant and timely political who-done-it. Having been a press officer for a US Senator for a number of years, I've had a front row seat to the inter workings of Capital Hill. To my mind, Powell has masterfully combined the timeliness of today's political intrigue with a gripping detective story/who-done-it. By bringing the mind-boggling swirling mess that is Washington politics down to the level of one family's pain he held me glued to the page.
"What I found particularly remarkable was how easily I found myself sympathizing with the 'villain', and how well-crafted and human was Powell's plea that we need to finally bring common sense back to our government and its approaches to critical problems facing the country and the world.
"A deceptively easy read -- given its thunderous message. Term Limits should be require reading for every new politician heading to Washington."
Murder - week after week, month after month, across the country. Pushed beyond his limits, one man takes on the establishment, the gun lobby, and corruption at the highest levels. To break the power of entrenched elites, he leads the nation on a grisly hunt. He's hunting them. And they're hunting him. One side will have to blink. In the meantime, people are dying. Term Limits is a thriller from the front pages of our newspapers. It couldn't be more topical.