Ruins of the Vampire: Sequel to Dawn of the Vampire Revived (Paperback)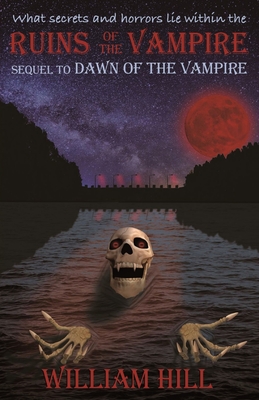 $26.24
Email or call for price.
Description
---
The Ruins of Cemetery Ridge
The Wreythville house of horrors lies in rubble. Despite the rising waters of South Holston Lake, the underwater mansion's evil spirits continue to haunt and curse any and all who seek its secrets, both human and undead alike. The shadows spread while the war between factions of vampires bleeds on. Supernatural predators roam the dark places of Appalachia, and a superior immortal breed hunts the cursed treasures of Von Damme's mansion. They seek vengeance against all those who entombed them long ago.
A newborn vampire, Dillon, is learning on the fly to navigate the supernatural realm. He is a rare creature of light and darkness, healing and bloodlust, and one who walks the border between the Seen and Unseen worlds. He and his beloved, Mistress Elke, protect his hometown of Bristol and the surrounding communities from supernatural horrors. Dillon's former career as an investigative journalist and the couple's actions are viewed with suspicion by the Rulers of Night.
A serial killer called the Oktoberfest Vampire terrorizes the good folks of Bristol, Tennessee/Virginia. The judge executor descends upon Bristol to ensure that vampires remain little more than a myth. In unknown opposition, several locals seek the truth and answers. Dr. 'Knives' Curran searches for why his senses are entangled and what happened to his blood brothers last summer. Sullivan County Deputy Marge Cantrell hunts her sister's murderer. A vampire hunter who believes that he is the 13th son of Galahad stalks evil and its reason for massing in Bristol. Tom Marader's sister, host of The Myth Huntress, and her girl-empowering Reality TV crew boldly dive into the lake's abyss to explore the ruins and its caves where monsters dwell.
The dark secrets discovered therein will forever change the lives of humans, werewolves, and vampires. Who will survive the Ruins of the Vampire?