Cajas de Carton Lib/E: Relatos de la Vida Peregina de Un Nino Campesino (Compact Disc)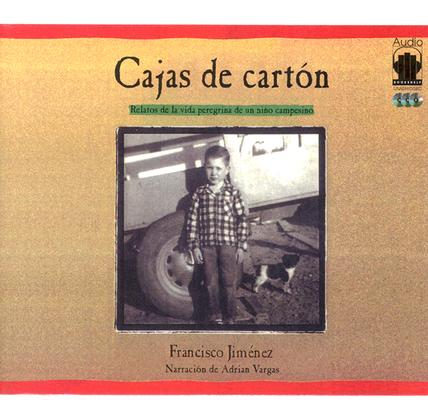 $29.95
Email or call for price.
Description
---
After dark in a Mexican border town, a father holds open a hole in a wire fence as his wife and two small boys crawl through. So begins this collection of twelve autobiographical stories by Professor Francisco Jimenez, who at the age of four illegally crossed the border with his family in 1947. The Circuit is the story of a young, wise and sensitive boy, Panchito and his trumpet. These independent but intertwined stories follow the family through their circuit, from picking cotton and strawberries to topping carrots-and back again-over a number of years. The little family of four grows into ten and impermanence and poverty define their lives. But with faith, hope, and back-breaking work, the family endures. Beautifully and authentically rendered by actor and playwright Adrian Vargas, these stories tell of the almost unendurable journey most migrant campesinos undertake to find the American Dream. The recording concludes with an afterword recorded by the author. Recommended for Grades 5 and up.