Is Mother Dead (Verso Fiction) (Hardcover)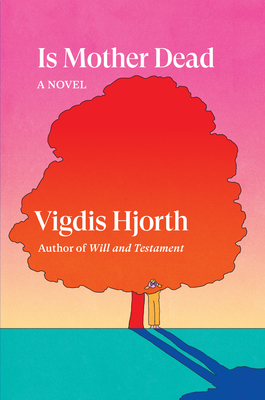 $26.95
Email or call for price.
Description
---
A cat and mouse game of surveillance and psychological torment develops between a middleaged artist and her aging mother, as Vigdis Hjorth returns to the themes of her controverdsial modern classic, Will and Testament

'To mother is to murder, or close enough', thinks Johanna, as she looks at the spelling of the two words in Norwegian. She's recently widowed and back in Oslo after a long absence as she prepares for a retrospective of her art.The subject of her work is motherhood and some of her more controversial paintings have brought aboiut a dramatic rift between parent and child. This new proximity, after decades of acrimonius absence, set both women on edge, and before too long Johanna finds her mother stalking her thoughts, and Johanna starts stalking her mother's house.
About the Author
---
Vigdis Hjorth is the author of over a dozen prize-winning and bestselling novels. Will and Testament sold 150,000 copies in Norway and has received several awards, including the Norwegian Critics Prize for Literature and the Norwegian Booksellers' Prize, as well as being nominated for the National Book Award and Nordic Council Literature Prize. She lives in Oslo.
Praise For…
---
"Hjorth delivers a gripping tale of obsession about an artist and her frayed relationship with her family. [She] keenly walks the line between Johanna's concern and mania; as Johanna's hang-ups occasionally spin out of control, they remain true to the character. This accomplished novel is hard to shake."
—Publishers Weekly (starred review)

"In Is Mother Dead, Hjorth returns to themes of family and estrangement. Johanna, a middle-aged artist, returns to Oslo for a retrospective of her work. She attempts to reconnect with her mother, but she doesn't pick up the phone. Johanna continues to call and text her, fixating on reaching her despite surfacing memories of an unhappy childhood. She continues to stalk her mother—hiding out in her mother's building, following her, and going through her trash—resulting in a memorable story of surveillance and psychological torment."
—Emily Firetog, Lit Hub ("Most Anticipated Books of 2022")

"A darkly insightful examination of mother-daughter relationships that captivates with the suspense of a thriller. The novel's strength lies in its deft use of psychological analysis as it looks at this relationship through one lens after another."
—Kirkus Reviews

"Is Mother Dead is a Norwegian domestic thriller about the lengths to which people will go to dig up truths that others want to stay buried."
—Foreword Reviews (Starred Review)

"Hjorth has written a fascinating tale about the Norwegian postal system and composed a best-selling work of autofiction … In her latest work to appear in English, an ex-pat artist returns to Norway to oversee a retrospective of her work and attempts to contact, and then stalks, her estranged mother."
—The Millions ("Most Anticipated Books of 2022")

"Vigdis Hjorth is a major hero of mine. When my friend Sheila Heti told me to read A House in Norway, my life was changed. I've since recommended her work to so many people, who love it just as passionately. Hjorth has tapped into the novel in a way I have not seen or experienced since Woolf, Kafka, and Bernhard."
—Makenna Goodman, author of The Shame

"A master of familial estrangement and obsession, Hjorth tells the story of Johanna, an artist living abroad who returns to Oslo for a retrospective of her work. After initial attempts to get in touch with her estranged mother fail, she begins stalking her, hiding out in her building and rummaging through her trash. Hjorth's piercing writing captures the torment and mania that roils under the surface of most all of us."
—Lynn Steger Strong, Los Angeles Times

"Is Mother Dead overflows with contrasts in both its structure and its language. Some sections are stark and only a line or two long; other sentences are long and winding, helping to demonstrate the narrator's conflicted perspectives on art, family, and her own fraught relationship with her relatives. [An] immersive trip into the protagonist's mind—and the difficult decisions she has to reckon with."
—Words Withour Borders

"Hjorth captures the mind's inner dialogue … with almost nauseating precision."
—Emily Bootle, New Statesman

"The realities of growing up with a mother who consumed you, who poured her insecurities into her young daughter, is an experience I have never before seen so ruthlessly examined."
—Billie Walker, Polyester Zine

"Beautiful in its ability to match effect with intention and in its descriptive powers."
—Declan O'Driscoll, Irish Times

"Writing with a rush of anxious interiority beautifully reproduced by Barslund's translation, Hjorth spins out Joanna's hopes, fears, and half-suppressed memories in obsessive and propulsive run-on sentences, full of self-reflexive questions and crushing doubt … Is Mother Dead both pulls readers into Joanna's adventure and calls on them to become more alive to their own task, their arms stretching upward for the next rung. "
—Asymptote Journal

"[A] harrowing and propulsive novel about the strained tether between daughters and mothers … lucidly translated by Charlotte Barslund. Hjorth deftly conveys the psychological warfare of familial conflict in circuitous, searching sentences. Fragments replicate the stab of betrayal, run-ons rummage for truth amid lies. "
—Naomi Huffman, New York Times Book Review

"A thorough and anxious exploration of motherhood and childhood."
—Patrick Graney, Literary Review

"Hjorth has masterfully written a family drama where no reunion takes place and a thriller where no blood is shed. "
—Grace Kennedy, Ploughshares

"[Is Mother Dead] feels liberating. In the struggle to break free … from our abusers and our own pain, there can be, in a hand as deft as Hjorth's, an energy both creative and destructive."
—Jessa Crispin, Telegraph

"A troubling and stunningly accomplished excavation into the past."
—Catherine Taylor, Financial Times

"Both mother and daughter are paralysed—despite their attempts to slip the bonds of their relationship, neither can escape … This kind of 'merciless intimacy' is Hjorth's natural terrain."
—Eloise Hendy, Frieze

"Hjorth traverses Johanna's emotional exile, the ruthless censorship within her family's stories, and the language of art, in which the narrator takes solace."
—Astra Magazine

"Bizarre yet totally mesmerising."
—Ellen Peirson-Hagger, i Newspaper

"Is Mother Dead confirms Hjorth's place as an unparalleled chronicler of the fault lines in intimate relationships."
—Leslie Camhi, 4 Columns

"Covering raw and prescient themes, Is Mother Dead is a rich but unsettling read."
—Kathryn Cutler-MacKenzie, Lucy Writers Platform

"Brilliantly claustrophobic, this novel is a testament to the fact that, when the present becomes the past, we are only left with our own version of what happened."
—Holly Connolly, AnOther

"The Norwegian novelist Hjorth is something of a specialist in mordant, exacting depictions of familial estrangement; her latest novel, translated by Charlotte Barslund, recounts the increasingly obsessive efforts by a middle-aged painter to reunite with her mother, whom she has not spoken to for decades."
—New York Times

"In Is Mother Dead, Hjorth asks how we can ever draw a clear distinction between personal experience and a shared collective experience, between our own mothers and mothers as they have been depicted throughout history."
—Maya Solovej, The Baffler

"Boldly refusing to settle for a narrative of forgiveness, Is Mother Dead is an increasingly shocking, unsettling novel."
—Lucy Scholes, Prospect

"Rich and insular."
—Samir Chadha, White Review ("Best Books 2022")

"An absorbing study of inner turmoil … gripping."
—Susie Mesure, Guardian

"Hjorth is an intoxicating writer who manages to somehow infuse her fictional wanderings with a strong underpinning of personal truths. We feel her presence always lurking beneath Johanna. And we understand how much still remains unsaid."
—Elaine Margolin, World Literature Today

"A profound, uncomfortable and ultimately beautiful exploration of the first human relationship."
—Emily Barton, Times Literary Supplement