Sleeping (Paperback)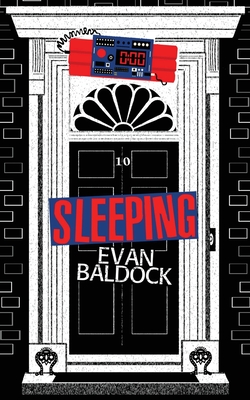 $18.39
Coming Soon - Available for Pre-Order Now
Description
---
Wanting to learn more about Islam, Louise Kenton applies to work her gap year in Afghanistan, where she meets Haasim who, unbeknown to her, is a member of a terrorist group. Louise is persuaded to attend the groups meetings where, over several months, she is brainwashed with their warped ideals.
Back at home, Louise appears to be the same woman as the person that left, but her heart and soul have been ripped out, replaced with hatred for the country that raised her. Fully recruited into the group, Louise is given her first task.
She meets Adam, a Labour MP, and they fall in love. Adam is made minister, and a pregnant Louise is tasked with an attack on Adam's department. She is then tasked with taking part in another atrocity, a much bigger one with a plan for maximum casualties.
A visit to her close friend, Millie, changes everything. Millie had seen CCTV images and becomes suspicious. Responding to Millie's suspicions, Louise finally realises that her actions were wrong and that Islam is a loving and caring religion.
Louise visits an Imam, whose advice sets her on a new path and she commits the rest of her life making amends for the evil deeds she had been brainwashed into committing. Adam is promoted to Home Secretary and throws his hat in the ring for Prime Minister. When this happens, the group put pressure on Louse to plant a device in Number 10. Her refusal is met with threats to her children.
As the pressure builds, will Louise buckle and agree to one last act? Or will she finally come to her senses?