Bedtime meditation for kids (Hardcover)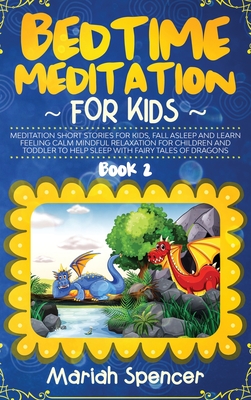 Email or call for price.
Not Available at This Time
Description
---
Do you have a child who is restless right before bedtime? Have you been looking for a way to settle them down that doesn't involve medication or long adjustment periods? So many parents are struggling with the same issue; how do I get my kid to sleep on time? How can I ensure that their sleep is restful?
Children are new to the world. This seems like an obvious sentiment, but it is the root cause of their restlessness. They are tiny energy machines, excited by the smallest and most trivial happenings. Everything is brand new to your little one, which makes for a lot of stimuli that their brains are attempting to review right at bedtime. Television screens seem to aggravate this issue by tricking your child's brain. Blue light can cause receptors in the brain to interpret daylight.
Wouldn't it be wonderful if there was a low-cost solution to this issue that was highly effective? Look no further to solve your bedtime woes. Bedtime stories are the best way to wind your child down. They are being entertained, so they will not even notice that their eyes are becoming heavy with every passing word.
You can skip the expensive plans and methods that seem to want nothing more than every dollar from your bank account. Reading has been used for centuries for this very reason. You will be given all the tools that you need to ensure that your little one falls asleep quickly and rests through the night.
Children's brains are at the creative peak of their lives. You can use this imagination to teach them vital techniques for sleep and relaxation while also holding their attention. The stories in this book have been written with the purpose of inducing a meditative sleep. Their stress will melt away as they listen to the positive affirmations hidden among these pages. Bonus: your child will be learning all the morals that you want to teach them, through characters that they love. What kid isn't a fan of dragons?
Sleep meditation leads to a more restful sleep with less tossing and turning. Your child will sleep through the night and wake up feeling refreshed and ready to take on their day.
Guided meditations and breath control tutorials are hidden among stories that children relate to. This will allow you to teach your little one how to self-soothe without them growing excitable or disinterested.
The stories are crafted to showcase the values that you are trying to teach your child. Dragons make amazing teachers, and you can use these characters to forge memories that will last a lifetime.
You may return to these stories, again and again, giving a tremendous amount of value to this purchase. You may use the meditative activities outside of the book, allowing you to destress an upset child during any occasion.
Your children will be begging for these stories night after night. So get your copy today and enjoy the adventure