Hell Unearthed: A modern adaptation of Dante's Inferno (Paperback)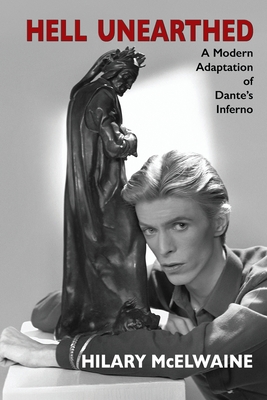 $20.70

In Our Warehouse - Expected arrival in 2-5 days
Description
---
Hell Unearthed charts Dante's journey, guided by his hero, Virgil, through the underworld. In this modern version of Inferno, the cast of sinners Dante meets includes gangsters, dictators, pop stars, sports stars, princes and princesses. These characters' stories will be familiar to many and they sit alongside sinners drawn from classical mythology as well as the heroes and villains from Dante's contemporary medieval Tuscany.
Characters are positioned in Hell according to the gravity of their sin and are tormented by weapons such as fire, boiling blood, sticky tar or ice. Some are stuck headfirst in holes with their legs wriggling about in the air; others are clawed or hooked by demons.
The tormented souls we witness in Hell Unearthed prompt questions about life, happiness, greatness, our relationship with society and with our friends and family. Do we really suffer for our wrongdoings after we have died? What is happiness? What is it to achieve greatness in life, and how is that greatness viewed in the afterlife? How should we live our lives to ensure happiness or salvation after we die? What makes society and local communities strong? The message remains the same as Dante's original. Happiness is achieved through peace and stability in government with clear moral guidance coming from a spiritual power. We need to nurture our relationships with others in society and be mindful of causing harm. What we achieve in life, and how, will ultimately be judged by God.
Hell Unearthed expands Dante's world to show that people across geographical, cultural and religious divides can be guilty of the same human failings. Recognition of the universality of sin should be a unifying process and that was certainly also Dante's intention with Inferno.