Rough Guides Travel the Liberation Route Europe: Sight and Experiences Along the Path of the World War II Allied Advance (Paperback)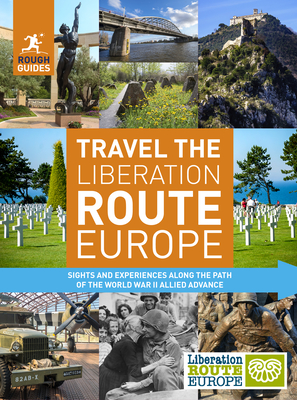 $29.99
Email or call for price.
Description
---
Rough Guides Travel The Liberation Route Europe

Discover the sights and experiences along the path of the Liberation Route in Europe with this inspirational, authoritative and beautifully illustrated Rough Guide, published to commemorate the 75th anniversary of the end of World War II.

Following the Allied advance through Europe, Rough Guides Travel The Liberation Route Europe explores the important sights related to the Liberation in nine European countries.

Features of Rough Guides Travel The Liberation Route Europe:

-Detailed regional coverage: provides information on all the important sights linked to the Liberation in nine countries - starting in the UK where much of the planning and preparation took place, then Italy, France, Belgium, Luxembourg, the Netherlands, Poland, the Czech Republic and Germany
-Evocative features: inspirational biographies of war heroes from all nine countries, authoritative features on the role of colonial troops, war brides, the Prague uprising and many more. Inter-chapter features reflect upon the Resistance movements, the Holocaust and the liberation of the camps and the post-Liberation reconstruction
- Meticulous mapping: always full colour, with clear numbered, colour-coded keys
- Fabulous full-colour photography: features inspirational colour photography, including portraits of war heroes and thought-provoking historical images of the Liberation
- Experiences: a selection of unique ways to learn more about events of the Liberation: explore the D-Day beaches in an historic D-Day Jeep in Normandy, France or experience the Sunset March - a daily tribute to the Allied Soldiers where a veteran (of any war) walks on the Crossing Bridge with street lamps lighting up with every step - in Nijmegen, Netherlands
- Itineraries: carefully planned routes will help you organise your trip, and inspire and inform your on-the-road experiences
- Background information: a comprehensive introduction to the end of World War II puts the events of the Liberation in context

About Rough Guides: Rough Guides have been inspiring travellers for over 35 years, with over 30 million copies sold. Synonymous with practical travel tips, quality writing and a trustworthy 'tell it like it is' ethos, the Rough Guides list includes more than 260 travel guides to 120+ destinations, gift-books and phrasebooks.