Blood Loss (Paperback)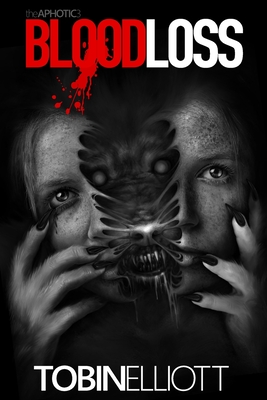 $20.99
Email or call for price.
Description
---
Losing blood doesn't always mean you're bleeding. You think you know what it means to lose blood?
Zero does. One of her members broke the rule: no werewolf shall harm or kill another. But the replacement is an overeager fool who refers to himself as the Fed. He'll risk everything to prove his worth. And he's out for revenge.
Rainer does. Her parents, her sister, her husband, her child...her blood. The werewolves took everyone she loved, and she's vowed to never let it happen again. But when she finally opens herself up, she puts a whole new family in the werewolves' path. She'll risk everything to stop the wolves. Now, she's out for revenge.
Sam does. With her mother gone, Sam is finally forging a relationship with her father. So she isn't sure what to think when Rainer shows up, stinking of smoke and death, and tells Sam and her dad that they must come with her. For their safety.
But Sam is different from other kids her age. Precocious and foul-mouthed, she's learning she's strangely powerful. And that even the werewolves can sense it.
Yet another, darker power waits, biding its time. It just needs to find that perfect...someone.
Someone willing to spill blood.
"This is disturbing. These f*ckers are scary " - Jennifer Dinsmore, editor of The Aphotic series