The Curse of Morton Abbey (Paperback)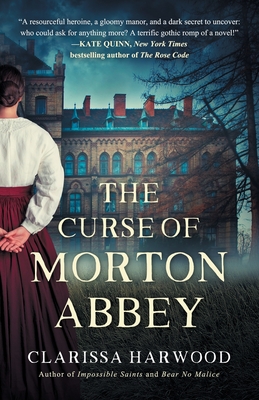 $18.99
Email or call for price.
Description
---
Jane Eyre meets The Secret Garden in this gothic novel of romantic suspense set in 1890s Yorkshire.
Solicitor Vaughan Springthorpe knows perfectly well that Sir Peter Spencer's offer of employment seems too good to be true: he hires her sight unseen, offering a suspiciously large salary to prepare the sale of Morton Abbey, his crumbling Yorkshire estate. But few people in late-Victorian England will entrust their legal affairs to a woman, and Vaughan is desperate to prove herself.
Once at Morton, Vaughan discovers that someone is determined to drive her away. An intruder tries to enter her bedroom at night, gunshots are fired outside her window, and an eerie crying echoes from the uninhabited second floor. Even Netherton, the nearest village, seems odd: the picturesque houses and perfect-looking families are haunted by dark secrets connected to Morton Abbey itself.
To complete her work and solve the mystery at the heart of Morton, Vaughan needs the help of Joe Dixon, the handsome gardener, and Nicholas Spencer, her employer's irascible invalid brother. But with her questions diverted, her progress thwarted, and her sleep disrupted by the crying, will Vaughan escape Morton Abbey with her sanity intact or be cursed by the secrets within?