Exploring the Capital: An Architectural Guide to the Ottawa-Gatineau Region (Paperback)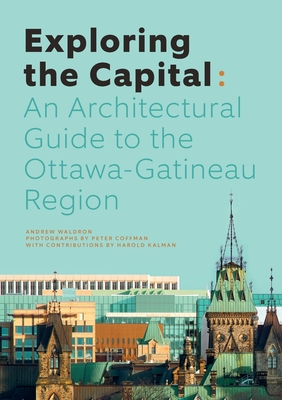 $22.95
Email or call for price.
Description
---
The many and varied threads of Canada's national life come together in its capital region. Where the Rideau River flows into the Ottawa River, an Algonquin community was visited by French explorers and settled by British colonists. The town grew into a city, spilled over a provincial border, and now represents Canada to the world.
Ottawa is a seat of government and has all the official edifices to show for it. But as Andrew Waldron shows you in Exploring the Capital, it's a lot more than that. Follow the eleven guided-tours covering all corners of the region in Ontario and Quebec and you'll encounter homes and schools, cultural sites and green spaces, houses of worship and shrines to commerce. Early houses, humble or magnificent, from the era of the lumber barons can be found steps away from the latest in sleek condominiums and office towers built for sustainability. Waldron takes you behind the doors of more than 390 diverse structures to learn who made them, how, and why.
Exploring the Capital is for architectural experts and amateurs, and for residents and visitors alike. Visit Ottawa's landmarks and neighbourhoods through its stories, maps, and photographs, and learn how great design and engineering turn landscapes into cityscapes.