Art and Fiesta in Mexico City: An Insider's Guide to the Best Places to Eat, Drink and Explore (Curious Travel Guides) (Paperback)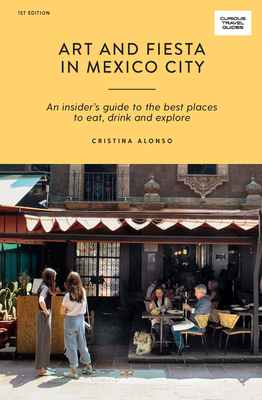 $24.99
Email or call for price.
Description
---
In 2016 The New York Times listed Mexico City as the number one place to go in the world. With nearly 40 millions tourists visiting the country in 2017, tourism to Mexico is booming. And despite past safety concerns, the country's capital has undergone something of a cultural renaissance and is now both an enchanting and world-class travel destination. Modern Living in Mexico City is your comprehensive guide to navigate the city's seemingly endless cultural attractions, eclectic food and drinks scene, shops, galleries and legendary markets. From major sights to recently opened venues that showcase the city's young and vibrant energy, author Cristina Alonso will ensure you make the most of your visit and then be eager to return to the most progressive city in Latin America.
About the Author
---
Born and raised in Mexico City, Cristina Alonso credits her father and grandfather for sharing their endless need for exploring and writing—a passion she's been lucky enough to turn into a full-time job as a travel writer and editor, contributing to publications such as Time Out New York and Travel + Leisure Mexico.