Dangerous Physics: Adventures in Sputteridge (Paperback)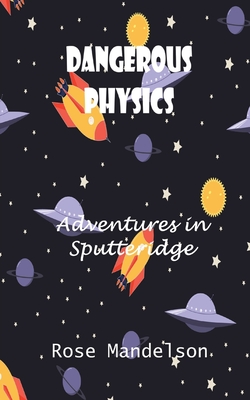 $13.99
Email or call for price.
Description
---
This is the stand-alone first book in a light, science fiction adventure series based around a female protagonist with a sense of humour and a black belt in Taekwondo.
'Only by the act of looking at it do we make an object's position definite. The paradox of Humdinger's Cat, we call it, after the physicist Gerhardt Humdinger who lost his cat and then claimed he never had one in the first place.'
Bettony Gullivant has taken a break from her boring office job and her broken relationship and gone on holiday to Cornwall. There, she stumbles across a strange, deserted village and a marooned alien spaceship disguised as a toilet block. The spaceship does not travel through time or space but moves across alternative realities, remaining geographically stationary whichever version of West Cornwall it finds itself in.
The visitors from planet Abbuth who crew the spaceship come from a civilisation that - inspired by scientists such as Humdinger - has an advanced understanding of quantum physics. They are gentle and kindly, and Bettony quickly learns to trust them. But their craft is damaged, and they are struggling to repair it. As Chief Operations Officer and part-time village policeman Bob Jenkins explains in slightly dodgy English, keeping technical complexities to a minimum,
'If I'm honest Bettony we're up shit creek without a pedallo, good and proper.'
Bettony's adventures take her to very different versions of Earth - including a world that has not progressed beyond a medieval culture, and one where time seems to be suspended - as her martial arts skills help her to escape from a sadistic dictatorship, flee across an alien version of England, and learn the true reason for her new friends' problems.