The Adventures of Archer the Axolotl: Guardian of the Lake (Paperback)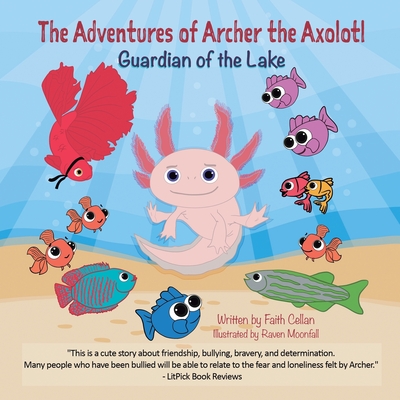 $14.30
Email or call for price.
Description
---
What endangered, exotic creature swims in Lake Xochimilco in Mexico? Do you like to read about amazing aquatic amphibians?
Join Archer, his family, and friends in their unique, usually peaceful underwater world. Learn how preying predators threatened to destroy their homes.
"Archer displayed bravery, for sure. But he wasn't a fighter. Despite his unique ability..... he still could not defeat the invaders."
Discover how Archer, once bullied for his 'distinctive' appearance, learned Jiu-jitsu and used his extraordinary abilities to become the Guardian of the Lake.
If you love sea creatures or worry about vulnerable aquatic life, this story, a narrative blend of fiction and non-fiction, is for you.
Suitable for middle years readers and those who love amphibious life.