The Rhise of Light: Book One of the Darkness Overcome Series (Hardcover)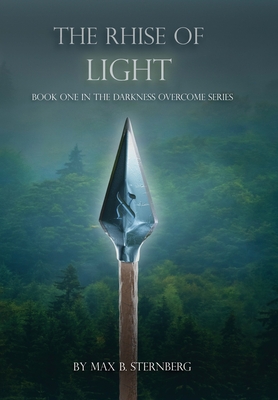 $26.39

In Our Warehouse - Expected arrival in 2-5 days
Description
---
This is not your typical Christian Fiction story...
The entirety of living civilization stands on the very brink of death. Undead hordes have rampaged across the world. Determined to do his part, Leon Rhise left his wealthy father's estate and chose to defend the last living kingdom by joining the military. It had seemed to be a good idea at the time.
After his career in the airship navy came to an abrupt end Leon arrived home, hoping for a warm reception. Instead, he was abruptly tossed out. Disowned, unemployed, and friendless. All hope seems lost. Then Leon discovers a mysterious relic, which opens up the possibility of him becoming a Judge: a hero of legend. One that has not been seen for centuries.
As Leon travels the road less taken his destiny converges with newfound companions, each one surrounded by mystery. Advised by strange beings in dreams and visions, Leon learns that the undead onslaught the world has suffered is part of a much larger problem. A solution can be found by learning about the forgotten being known as Adonai. But the world is ending, and time is running out.
Delve into a world that brings a unique twist and interpretation to faith-based high fantasy. With emotional highs and lows, certain peril, dysfunction, and humor; tough questions are asked, and answers will come to light.