Screens: Seven Coins Drowning (Paperback)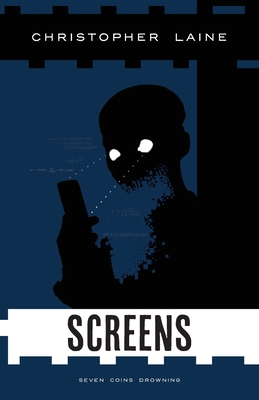 $14.95
In Our Warehouse - Expected arrival in 2-5 days
Description
---
"You've found this, Chumley. Good for you. Now take my advice and put it back down. This manuscript isn't meant for you. You don't have the stomach."
Sometime in 2016, dark web posts began appearing about a document known only as "the Manuscript." Originally created with a manual typewriter and impossible to digitise, the Manuscript can only be read by those who can procure one of its precious few copies. It is said that the Manuscript contains horrific knowledge, and those who have read it have immediately disconnected from the internet, vanished off the digital grid, never to return.
In short order, all online posts regarding the Manuscript were gone without a trace. Everyone with any knowledge or connection to them has disappeared or been gruesomely murdered.
Something horrible is happening. Something unspeakable is coming.
And yet you can't seem to stop from staring at that television, that computer, that mobile phone. THEY have you, and for all your justifications and bravado, you never can turn away.
Why are you still looking?
THEY are watching you...