Stalked: An Adult Vampire and Witch Romance & Urban Fantasy (Paperback)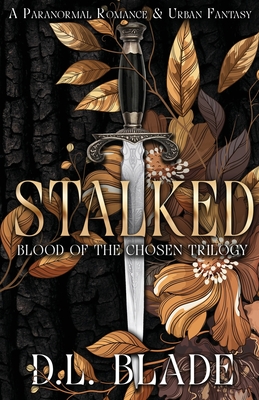 $17.99
Email or call for price.
Description
---
"An exhilarating story that kept me hooked. The richness of the plot and the spiciness of the characters drove this book into my Top 5 The magic, the romance, the hair-raising villain ... I can't wait for the sequel."
Laura M. Morales, editor of The Zorah Series
To defeat the vampire who hunts for her blood, she must become the monster she fears most.
Three years ago, Mercy was the victim of a brutal attack. Now, she faces a new threat that lurks in the shadows of her fear, and there's no one to trust.
Secrets begin to reveal themselves to Mercy, and she's thrown into a haunting, supernatural world. Vampires, witches, and werewolves roam the land, and as newfound power grows within her, Mercy must decide where her heart and strength lie. To become a warrior and fight the monsters who thirst for her blood, or to open her heart to love and the man in her dreams-visions of her past life she doesn't remember.
Author Notes:
Stalked is a retelling, adult edition of my novel, The Dark Awakening, published in 2018. Currently, the young adult edition is published under my second pen name, Diana B. Lynn. Stalked features mature themes and content. It is intended for 18+.
This trilogy is a slow-burn romance filled with all the supernatural creatures we love
There may be content in this book that is triggering to some readers including a toxic relationship, kidnapping, the death of a parent, trauma, violence against a teenager by a parent, mental illness, death of a loved one, violence, murder & gore.