Day One: Birth is a Death Sentence (Paperback)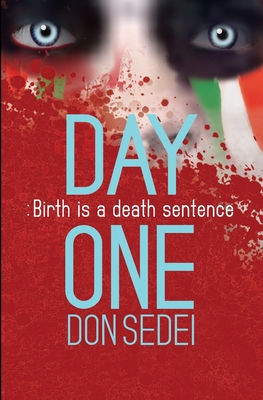 $38.00
In Our Warehouse - Expected arrival in 2-5 days
Description
---
Part One: the Kachada Series
Day One: Birth is a Death Sentence- SECOND EDITION
From the very beginning, Kachada knew his life was destined to be anything but normal.
Once you enter Day One: Birth is a Death Sentence where two parallel universes-the chilling ancestral traditions of the Comanche tribe and the ruthless code of the Sicilian Mafia-mysteriously intersect, you will discover the dark unimaginable journey of a tortured soul fleeing from a death that constantly stalks him.
This action-packed fiction thriller will take you on an intense roller coaster ride exposing the heart-wrenching, emotional and moral struggle of a protagonist forced to live his life not by the year, month, or day, but by the minute.
You might like to make your friends aware of this ruthless assassin named Kachada Toscano before he decides to drop in on them unexpectedly. The best way to do so is by reading Day One: Birth is a Death Sentence, a dark fiction thriller, the first of the three-part Kachada Series written for today's audiences who are adrenaline junkies looking for an original, entertaining, and unpredictable thriller that will rest on the backside of your eyelids leaving many a restless night.
Looking for action with depth and unimaginable twists? Come chase the minutes in Day One.
To learn more about the Kachada Series and my other novels visit donsedei.com