Standard Candles (Paperback)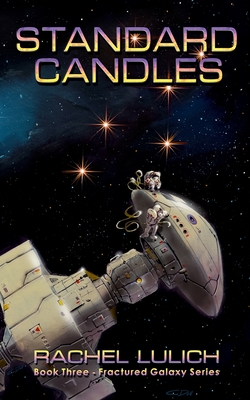 $15.95
Email or call for price.
Description
---
Never give up. Even when there's no way home.
Stranded. Alone. With dwindling oxygen supplies and an unfinished navigation program that was a long shot at best, Derek, Jacob, and Vicky must work against the odds-and the clock-if they are to make it home.
But home doesn't hold out much hope for them. The spaceflight supervisors face the loss of their jurisdiction over the mission and Bravo Crew is fighting a losing battle to stay focused on a rescue effort they can no longer pretend to control.
The astronauts' natural optimism and practiced ingenuity has kept them alive so far, but you can't breathe optimism, and ingenuity can't work miracles. In this crucial finale to the Fractured Galaxy trilogy, Derek, Jacob, and Vicky are determined to make every moment count-before it's their last.