Lions in the Water (Paperback)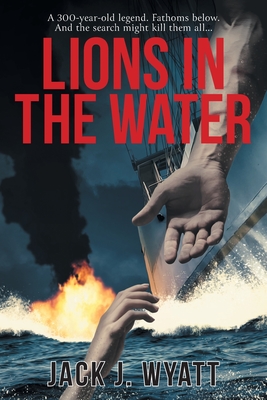 $16.99
In Our Warehouse - Expected arrival in 2-5 days
Description
---
A 300-year-old legend. Fathoms below. And the search might kill them all...
Days and nights in unforgiving seas. Stuck aboard a rundown trawler. Two crew he can't control. And a despicable owner that doesn't care to know their names.
Not where Jed thought he'd be.
But on the final turn, everything changes. Artifacts spill to the deck. Lost for centuries.
An adventure from the Caribbean to the Cape unfolds. Relics linking to an astonishing, unfinished tale. A disturbing slice of new-world history. Plagued of disaster, wrought with death...
...and wrapped in immense fortune.
But someone is prowling around the docks. Someone vicious.
Will Jed and his troubled shipmates decipher the clues in time? Or be thrown one by one into a watery grave?
"Lions in the Water weaves a smart blend of historical events with curious figures. Wicked and cut-throat, with a thrilling climax that will leave readers clinging to the rail "