Boom Town: A Lake Wobegon Novel (Hardcover)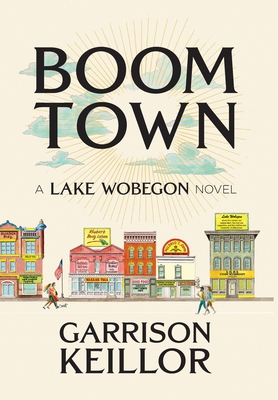 $31.04
Email or call for price.
Description
---
Return to America's most beloved fictional hometown Lake Wobegon is having a boom year thanks to millennial entrepreneurship--AuntMildred's.com Gourmet Meatloaf, for example, or Universal Fire, makers of artisanal firewood seasoned with sea salt. Meanwhile, the author flies in to give eulogies at the funerals of five classmates, including a couple whom he disliked, and he finds a wave of narcissism crashing on the rocks of Lutheran stoicism. He is restored by the humor and grace of his old girlfriend Arlene and a visit from his wife, Giselle, who arrives from New York for a big love scene in an old lake cabin.