Ethic 2 (Paperback)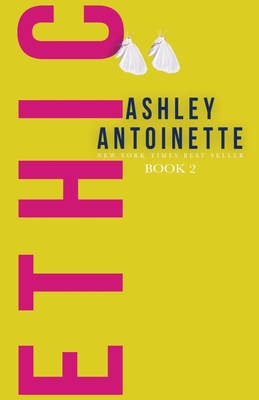 $17.84
Email or call for price.
Description
---
Love should burn slowly, but with Ezra "Ethic" Okafor it is always fleeting. After an accidental killing affects Alani, the woman he loves, she thinks he's a monster. Separated by tragedy, the pair endure a loss like nothing they have ever felt and their connection is impossible to repair.
Ethic is reduced to misery and raising his children alone once again. With Morgan in the throes of a passionate love affair and Bella in need of guidance that he can't provide, Ethic is in turmoil. He's failing as a man and the fingerprint he is leaving on the world is a bloody one.
In this second installment of this epic love story, Ashley Antoinette taps into the soul of her readers as she explores the limits of love and forgiveness. Is anything truly unforgivable? Or is Ethic the one man who can love a woman back from the edge of madness.
Ashley Antoinette is one of the most prolific and successful writers of her generation. The feminine half of the popular duo (Ashley and JaQuavis) she has co-written over forty novels. She is most widely regarded for her racy, New York Times Best Selling series, The Prada Plan. To stay updated on all things Ashley follow her on social media.
Instagram: @AshleyAntoinette
Facebook: facebook.com/authorashleyantoinette
Twitter: @Novelista