Winter Magic (Paperback)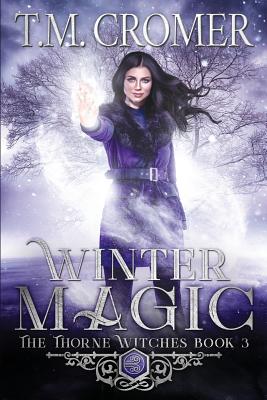 $14.99
Email or call for price.
Description
---
Feeling hurt and more than a little betrayed, Winter "Winnie" Thorne decides it would be best for her new lover to forget their relationship ever happened. In an impulsive move, she casts a spell and wipes his memory clean. The recollection of their time together is now hers alone.
Every time Zane Carlyle sets eyes on Winnie Thorne's enchanting face, d j vu strikes. It's as if their first date has already happened and their first kiss has already rocked his world. He can't seem to shake the feeling there's something he should remember. After Zane gains his magical abilities, his suppressed memories return along with a burning anger at being tricked. Zane decides turn-about is fair play.
When Winnie needs help recovering a charmed amulet, Zane offers his assistance, knowing it is the perfect opportunity to exact retribution for Winnie's deception. This time, she'll be the one who is played for a fool. But what starts out as a game of revenge turns dangerous when an old enemy resurfaces. Can Zane and Winnie put their differences aside to fight this deadly opponent, or will old wounds and animosity be their downfall?