Brussels in Sips and Steps: Fourteen Self-Guided Walks to Explore Brussels' History and Belgium's Beers (Paperback)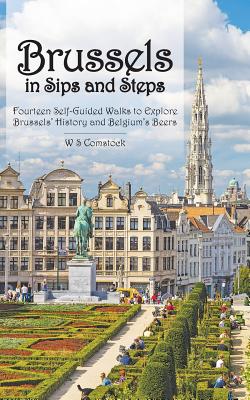 $13.95
Email or call for price.
Description
---
Brussels in Sips and Steps presents fourteen walks through Brussels that enable visitors and locals alike to learn its history, marvel at the Art Nouveau architecture, and sample Belgian beer. Not only are the major tourist sections of the city explored, but Brussels in Sips and Steps also reveals hidden gems in sections of the city less-visited by out of towners.
Each of the fourteen walks begins by connecting the dots of Brussels' evolution. Points of interest tell the story of Brussels' emergence from a small fishing village to an important ducal seat of power on a Medieval trade route, later to a creative and financial center that fueled industry, arts and science in late 19th Century, and finally to today's capital of the European Union, when saying "Brussels" is shorthand for describing European-wide policies.
No Brussels walk would be complete without a special place to enjoy a beer. Brussels in Sips and Steps suggests more than 30 Debriefing Points where visitors can reflect on what has been learned and ask a local for a beer recommendation. Trappist beers, abbey ales, saisons and lambic beers are all described, and a Belgian beer checklist enables readers to track their progress in sampling each type of Belgian beer. While a few stumbles may mix in with the sips and steps, more than thirty maps will help readers find their way.