Mayday: A Frighteningly Realistic Aviation Thriller (Paperback)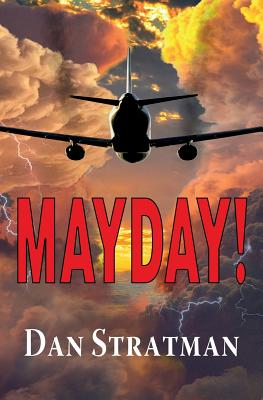 $13.64
In Our Warehouse - Expected arrival in 2-5 days
Description
---
Fasten your seat belt and raise your tray table because the ride is about to get terrifying

"From start to finish, this one will keep you on the edge of your floatable seat cushion."
--Steve Berry, New York Times and #1 internationally bestselling author

"Stratman skyrockets the aviation thriller into the information age with this fast-paced, dramatic story. Drenched in authenticity that only comes from decades in the cockpit...Perfect in-flight reading material."
-K.J. Howe, bestselling author of SKYJACK

The Tech-Liner--appropriately christened the Spirit of Silicon Valley--is the most advanced airliner ever built. Its speed and luxurious amenities could usher in a new golden age of air travel. Struggling Alpha Airlines is betting its future on the new jet.
But on its maiden voyage--packed with VIPs from government, industry, and banking--this state-of-the-art plane is also a prime target for attack.
Capt. Mark Smith, former US Air Force pilot and now Alpha Airlines Chief Pilot, will need to draw on all his decades of experience to make sure that never happens. At thirty-five thousand feet above the ocean, things on his flight spin wildly out of control. Smith will need a decidedly old-school strategy to save this high-tech marvel.
If you fly on the airlines, MAYDAY is a must read. Learn what has the FAA so nervous in this fictional aviation thriller.
Ever wonder what really happens in an airliner cockpit during a life-threatening emergency? Then this is a book you won't want to miss. Airline pilot Dan Stratman takes his readers where no passenger is ever allowed to go - past the armored steel cockpit door and into the pilot seat - transporting them on a terrifying journey that has a chilling resemblance to recent actual events. Only an experienced pilot like Captain Stratman could bring such authenticity and frightening realism to this story.