Bad Choices and Heartaches (Paperback)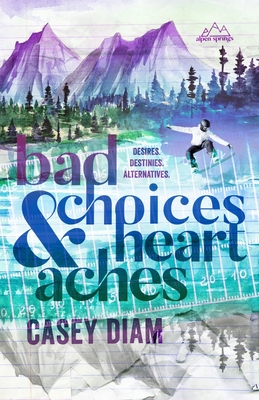 $14.99
Email or call for price.
Description
---
Ryker Stanley was a stunning specimen of a human, a creation that was aesthetically flawless. He is also a jerk.
I know he hasn't always been this way-after all, we were once best friends, but when our friendship ended, I watched from the sidelines as he made a series of bad choices, and left dozens of broken hearts in his wake.
He has the looks, the charm, the girls, and as an elite football player, he's heading off to college months earlier than anyone expected. I need to stay in Alpen Springs, to continue to train for the Olympics.
My timing might not be perfect, but I need to fix things with us, and if the fire in his eyes is any indication, nothing, including our clothes, will be immune to its heat.
I don't stand a chance of resisting.
Conflicting goals and distance be damned . . . I am about to entrust my heart to my ex-best friend who is known for breaking them.