I Love You, My Little Unicorn (Hardcover)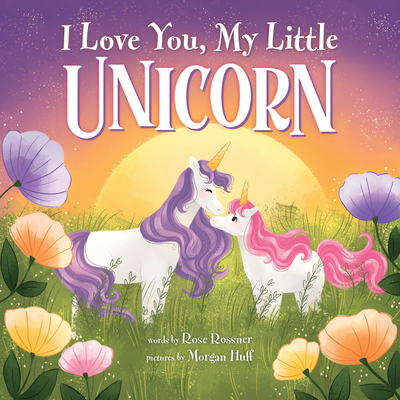 Description
---
Tell your dazzling little unicorn I love you in this magical picture book for kids, the perfect Christmas gift!
Never dull your sparkle and let your inner rainbow shine! Filled with sweet rhymes, enchanting illustrations, lots of unicorn sparkle, and the endless promise of love, this heartwarming and inspirational picture book is the perfect way to show your child that they're one-of-a-kind. Sharing the timeless magic of togetherness, kindness, perseverance, and courage, this delightful love book celebrates the special joy each child brings and will inspire repeat reads and become a favorite bedtime story!
The best encouragement book gift for:
Children ages 3-7 who love rainbows and unicorn stories!
Holiday stocking or Easter basket stuffer
Preschool and kindergarten graduations
Mother's and Father's Day "I love you" gifts for parents and grandparents
Girls birthdays
And more!
My precious little unicorn, you make the world so bright.
You dazzle in the sparkling sky, spreading joy with all your light.
About the Author
---
ROSE ROSSNER is a writer and children's book author who lives with her son and her husky named Dino.
Morgan Huff is a children's book illustrator and author based in the Pacific Northwest. She writes and illustrates picture books as well as graphic novels for middle-grade audiences. She enjoys working on many different kinds of books, but her favorites have magical scenes, luscious backgrounds, and girl power themes. When she is not creating art, she enjoys writing stories, gardening, baking, and spending time with her husband and dog, and sipping iced coffee.