Dominica Beauty, Caribbean: The History and Tourism Information (Paperback)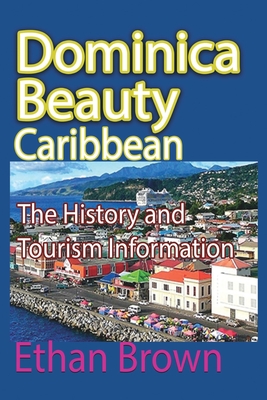 $34.10
Email or call for price.
Description
---
Dominica Beauty, Caribbean. The History and Tourism Information. The Caribbean island of Dominica is a natural treasure. Visitors will find a medley of brooding volcanic peaks, gushing mountain streams, dense forests, quiet lakes and spouting geysers. As you might have already guessed, it's a diverse and beautiful land. Given its natural assets and warm and welcoming locals, Dominica should be a bustling tourism hotspot. Despite being one of the poorest in the region, crime is relatively low. But a marked lack of pumping nightlife, no direct flights to Dominica from the UK and little in the way of sandy beaches all mean it remains off the radar for many travellers. And yet this is what makes the island so appealing for the intrepid few. Those partial to hiking amid thick tropical rainforest and gazing at bubbling lakes, will find this sunny green isle has many charms. In fact, much of Dominica is the domain of sprawling jungle, making it ideal for trekking. Adventuring your way around Dominica's natural delights is very much a primordial experience. On your travels through red mud trails and over undulating volcanic slopes, you'll find thundering waterfalls, hot springs where you can let nature heal your aches and pains, and even swim through a narrow gorge. Explore colourful coral reef with your snorkelling gear, be buoyed by bubbling volcanic water and visit the rawest spas imaginable Dominica has so much to offer.