Haley's Christmas Journey: An Unexpected Adventure (Paperback)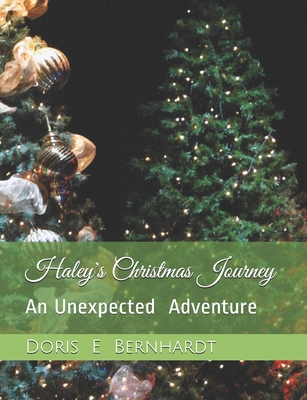 $8.40
Email or call for price.
Description
---
Haley's Christmas Journey is a tale of adventure. As in this author's prior stories, this, too, will quickly capture the interest and heart of young and old alike. Anyone who enjoys a fast-paced story, filled with intrigue, suspense, with a touch of romance, will not be disappointed when you curl up and travel with Haley as she meets her birth-mother face to face. From wintry Michigan to sunny Arizona Haley is filled with excitement and wonder when seeing the activities on a busy horse ranch. The place where she expects to only spend Christmas. The added bonus is meeting her older twin brothers she never knew existed. Amid the unexpected events that unravel for Haley, she is exposed to the unwavering faith of Barbara, her birth-mother, and Josh, her fifteen-year-old half brother. Despite her own experiences of being raised by Christian parents, Haley must come to her own decision and belief in an all-knowing and loving God. With the life-changing events that happen, Haley comes to understand the importance of having relationships, not only with those we love and see every day, but a personal relationship with our Creator. Amid this fictional story, the reader is carried along in real-life situations and adventures with believable circumstances. Within the first few pages, Haley will grab your heart. You will feel her excitement, yet, the uncertainties of leaving home, her family, and her best friend, at Christmas. Yet, from the start, Haley realizes she's welcomed and loved at the Willow Creek Ranch. Horseback riding, and seeing unfamiliar landscapes brings a feeling of awe and wonderment. For Haley, this journey sets the stage for an expected life she would have never imagined. This story of love, faith, and friendship will entice any reader, page after page.