Midnight Fae Academy: Book One (Paperback)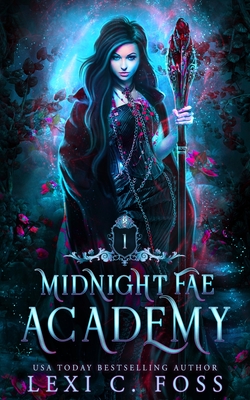 $16.99
Email or call for price.
Description
---
Welcome to Midnight Fae Academy.
Home of the Dark Arts.
Vampires.
And cruelly handsome fae.
A forbidden bite led to my capture and recruitment.
There are no flowers here.
No life.
Only death.
I'm an Earth Fae who doesn't belong here.
They can play their little mind games all they want, but I'm going to find a way back to my elemental world. Even if it kills me.
Except Headmaster Zephyrus is one step ahead of my every move.
Prince Kolstov won't stop cornering me.
And Shadow-the reason I'm in this damn mess to begin with-haunts my dreams.
My affinity for the earth is dying and being replaced by something more sinister. Something powerful. Something deadly.
The Midnight Fae believe this is my fate.
They claim that I was "recruited" for a purpose.
To battle a rising presence.
Or to die trying.
I don't owe them a damn thing. But if I have to pass their trials to find my way home, then so be it. I survived a plague and far worse in the Elemental Fae realm. An ominous energy? Please. What a joke.
Give it your best shot.
I'm waiting.
And don't you dare bite me.
Or I'll make you regret it.
Author's Note: This is a dark paranormal reverse harem series with enemies-to-lovers vibes. Despite Aflora's opinions on the matter, there will definitely be biting. Shadow, a.k.a. Shade, guarantees it. This book ends on a cliffhanger.
Read less