Secret Life of a Tiger (Hardcover)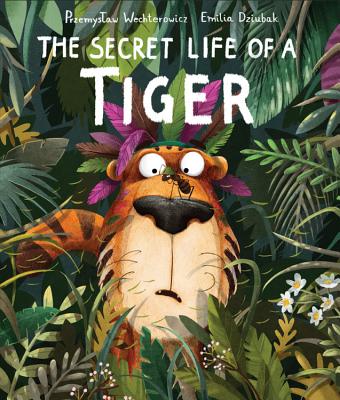 $18.99
Email or call for price.
Description
---
Tiger is a cat with simple pleasures. He likes to spend his days wandering about, chatting with friends and having a little snack. But at night his secret life is revealed – and its very surprising! Find out about Tiger's unexpected night hobby in this delightfully funny, warm-hearted picture book that reminds us that sometimes animals (and people) behave in unexpected ways.
About the Author
---
Przemysław Wechterowicz, Polish author of children's picture books, poetry and theatre plays. He has published 27 titles, and his works have been translated into English, German, Italian, French, Portuguese, Chinese and Korean. His books have received prestigious awards in Poland and abroad (such as Warsaw Book Award, "White ravens" for four titles) and critical acclaim. He lives in Warsaw with with his wife, daughter and an elderly cat.
Przemysław Wechterowicz is a Polish author of children's picture books, poetry and plays. 

Emilia Dziubak is an illustrator based in Poznań, Poland, and has won many awards in her home country.