The Museum of Mysteries: Be a hero! Create your own adventure to rescue an ancient treasure (Math Quest) (Paperback)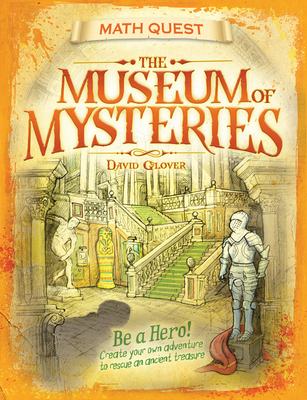 Email or call for price.
Not Available at This Time
Description
---
It's a race against time to solve the clues and save the Golden Hoard. If you fail, the treasure will be lost forever!
A mathermatical mystery of numbers, will you survive until the end?
Make your way through this thrilling adventure, using your maths skills to decide how the plot unfolds.
Complete your mission and become a maths whizz at the same time!
Discover an exhilarating world of learning by solving a series of mathematical problems. Finding the answers will enable readers to advance through an exciting adventure story.
About the Author
---
David Glover has worked as a research scientist and as a teacher of mathematics and science. He has written best-selling maths and science books and CD-ROMs for all ages, from primary schoolchildren to Open University students. He loves challenging puzzles and problems!
Tim Hutchinson has been working as an illustrator for the last 12 years. He has published over 40 publications in their various forms. He has worked on education books, history publications, picture books, and pop up books. He has achieved considerable recognition in particular with his own book Dylan's Day and with collaborations such as Mouseton Abbey.