Rogue Sentinel (Paperback)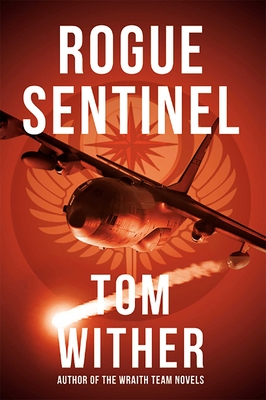 Description
---
Shane Mathews, an experienced Tier 1 operator, pursues Objective FULLBACK—a U.S. citizen working for the Islamic State as an operations planner and responsible for the deaths of hundreds of innocent people…

Rogue Sentinel is an international thriller that puts the reader in the heart of the special operations and intelligence communities as Shane Mathews, an experienced Tier 1 operator, is sent undercover to track and attempt to capture an American working for ISIS inside Syria. Supported by David Cain, chief of the Counter Terrorism Shop in Fort Meade, Maryland, Mathews locates and positively identifies Objective FULLBACK—known within ISIS as "al-Amriki" (The American). After tracking him for several days to prepare for a capture operation, Mathews—now working with his trusted NCO, Senior Master Sergeant Simms—executes the operation to capture al-Amriki.

Mathews and Simms covertly enter al-Amriki's safehouse, and as Mathews is about to act to break a deadly standoff with the terrorist mastermind only a few feet away, Cain relays an order from the CIA's Director of Operations—abort immediately

Why does the CIA want an operations planner for ISIS left alone? Mathews and Cain both want answers, and when they discover the reasons for the order, they will need to use all their experience and skill to try and deal a fatal blow the leadership of the Islamic State before the embryonic terrorist nation can spread its tentacles even farther, endangering more innocent lives across the entire Middle East!
About the Author
---
Tom Wither is a thirty-two-year Air Force intelligence professional, a twenty-five-year affiliate of the National Security Agency, and an author. Tom has worked with a number of elements of the intelligence community over his long career, including the Defense Advanced Research Projects Agency, and the Under Secretary of Defense for Intelligence. Tom was recently awarded the Exemplary Civilian Service Award for his efforts that led to a major degradation of ISIS command and control, the destruction of one of their headquarters facilities, and the liberation of Raqqah, Syria from ISIS. Learn more at www.tomwither.com and on Facebook at Tom Wither – Author.