The Hunt (Paperback)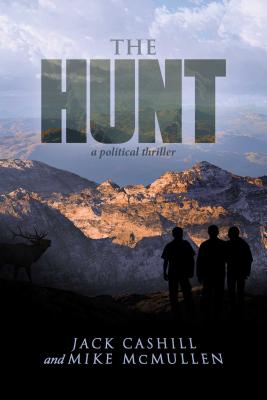 Email or call for price.
Not Available at This Time
Description
---
A father takes his two teenage sons elk hunting in Colorado, only to discover they are the ones being hunted.

Tony Acero, a Mexican-American veteran of four combat tours, has a problem on his hands. His undersized thirteen-year-old son Luke is floundering at his new Kansas prep school. To save the young teen from his downward spiral, and to cheer up older brother Matt, Tony proposes to take both sons on a confidence-building elk hunt in Colorado.

Meanwhile in Boston, rootless young brothers, Pel and Moom Adams, are plotting a Colorado expedition of their own. Radical anarchists, the brothers have contracted with a trio of hardened Chechen terrorists to carry out a plot that will shake America to the core. They plan to shoot the plane carrying the president out of the sky as it descends into Aspen for a G-8 Summit.

The two parties collide in a remote Colorado valley. The terrorists are determined that Tony and his sons will not leave the valley alive.
About the Author
---
An independent writer and producer, Jack Cashill has written eleven books in the past thirteen years, most recently TWA 800: The Crash, the Cover-Up, and the Conspiracy. Jack serves as executive editor of Ingram's Magazine. He writes regularly for American Thinker and World Net Daily and has a Ph.D. from Purdue University in American studies.

A program manager by profession, Mike McMullen is a skilled hunter, backpacker, and outdoorsman, a veteran Boy Scout leader, and the proud father of two young U.S. Marines and a future U.S. Air Force officer. This is his first book.