Just a Mile More (Paperback)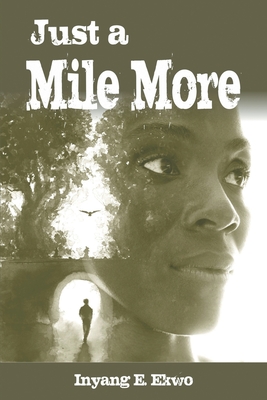 $21.00
Email or call for price.
Description
---
Just a Mile More
is yet another masterpiece from famed storyteller Inyang E. Ekwo, who has unleashed his latest thriller onto the literary terrain.This novel is a refreshing addition to the ever-expanding horizon of literature. Ekwo has carved a niche for himself with a brazen display of his mastery of wits, lucidity, and suspense.
Just a Mile More
is not just a story, but a life the reader is made to live, as each page is turned.Namno, a young graduate disappointed by the secret philandering of his father whom he saw as a perfect gentleman from his infancy, is taking steps to reorganize his battered life and that of his siblings. He has with him the numerous children his father had out of wedlock from across the country.He turns to his father's family he discovered at Obolo-Afor in Enugu State for support. They had to make amends for the shame his mother was facing in her family.Namno wanted to right the wrongs of the past and rid his family of shame. Everyone else agreed to help. He was on the brink of discovering happiness for the first time in his life when death struck.Now he is back to where he started and is looking for the love that will fill the gap in his life. Namno has found the right woman, and though there are hurdles, he is determined to cross them.
(About the Author)
Inyang E. Ekwo is an acclaimed scholar and award-winning poet. He is the author of the best-sellers Storm in the Will, Beyond the Yard, Mission of the Dusk, and The Fall of Silence. He is a judge on the Federal High Court of Nigeria.