The Leavers (Compact Disc)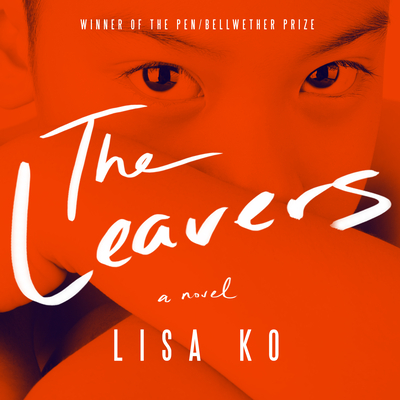 $39.99
Email or call for price.
Staff Reviews
---
One morning Deming Guo's mother, Polly, an undocumented Chinese immigrant, leaves for her job and never comes home.  Deming is adopted, but he struggles to reconcile his adopted parents' desire that he assimilate with the memories of his mother.
— Diane Savage
May 2017 Indie Next List
---
"Deming Guo's first six years of life were spent with his immigrant mother in New York, then China with a grandfather he's never met, and America again. After his mother disappears from her job at a nail salon, Deming is adopted by two professors and dropped into what feels like an alien, all-white suburb upstate. This pattern of early upheaval sets Deming - now Daniel Wilkinson - on a path marked by difference and isolation. As Deming's story unfolds, his mother's side of the story gradually comes to light, filling in holes and ripping others open, until finally, side by side, their disparate journeys form one complete portrait of the resilience of the spirit. This is a heartbreaking, poignant, beautiful book that will stay with you for a long time."
— Caroline Froh, Boswell Book Company, Milwaukee, WI
Summer 2018 Reading Group Indie Next List
---
"In a time when immigration is a political issue, this novel puts a human face on a very complex situation. It tells the story of a woman who came to New York from China, created a family, was deported, and what happened after her sudden disappearance. This is an ambitious and compelling novel, told in sections alternating between Polly's brash, bold, determined, loving, and frightened voice and son Deming's confused, lonely, troubled one as he grows up under the adopted name of Daniel. Chosen by Barbara Kingsolver for the Bellwether Prize for the best novel to address issues of social justice, The Leavers will open your eyes and your heart."
— Yvette Olson, Magnolia's Bookstore, Seattle, WA
Description
---
One morning, Deming Guo's mother, an undocumented Chinese immigrant named Polly, goes to her job at the nail salon and never comes home. No one can find any trace of her. With his mother gone, eleven-year-old Deming is left with no one to care for him. He is eventually adopted by two white college professors who move him from the Bronx to a small town upstate. They rename him Daniel Wilkinson in their efforts to make him over into their version of an "all-American boy." But far away from all he's ever known, Daniel struggles to reconcile his new life with his mother's disappearance and the memories of the family and community he left behind. Set in New York and China, The Leavers is a vivid and moving examination of borders and belonging. It's the story of how one boy comes into his own when everything he's loved has been taken away-and how a mother learns to live with the mistakes of her past.