My Autobiographies: An Introduction to Past Life Exploration for Personal and Spiritual Growth (Paperback)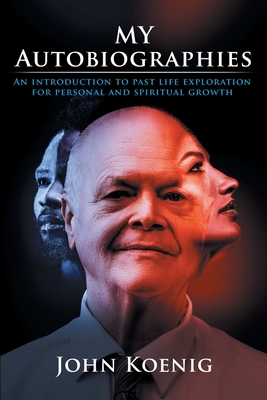 $16.74
Email or call for price.
Description
---
"Brilliant insight to the power of recalling our past lives " - Reader Review
___
This is the story of an ordinary man who became drawn to past life exploration and opened the door to a series of extraordinary adventures.
Have you ever wondered if you have lived before?
Maybe you are curious whether you have known a romantic partner or family member in a past life?
Or perhaps you find yourself stuck in old patterns that resist traditional psychotherapy and wonder if the issue could he based in a past life trauma?
If you answered yes to any of these questions, this book was written for you
You will see how each past life he lived had an unresolved conflict that demanded resolution in the life he lives today.
This book is an invitation to begin exploring your own past lives so that you too can enhance your psychological and spiritual health in your current life.
Ready to accept the invitation? Then scroll up and grab your copy today and let the exploration of the self begin