King Titan (Paperback)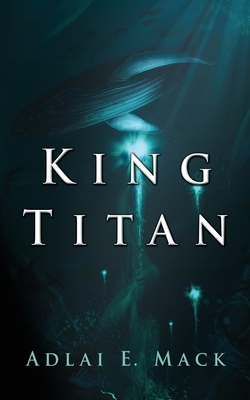 $14.16
Email or call for price.
Description
---
A PERILOUS MISSION "They were told to make all speed. The Rear Admiral gave Captain Joe Davis a communication to head straight for the Indian Ocean where the USS Detroit will rendezvous with 'the Black, the Formidable, the Gigantic.'" Those were all the clues they were given. Little did the submariners know the trials that would befall them when they came face-to-face with a monster of Biblical proportions. This stirring adventure features monsters to consider humanity and its relationship with God. An appendix at the end of the book provides insightful commentary that provokes reflection on the intelligence of animals and their roles in God's plan. Readers could utilize this in a book club or Bible study. Adlai Mack is founder and pastor of Christians United Church in San Diego. He has degrees from Princeton University and Gordon-Conwell Theological Seminary. He is best known for applying Biblical principles to all of life's decisions and challenges. He believes that God communicates with, and speaks through, all creation to mankind. Pastor Mack and his wife, Sandra, have been married for more than forty years. They have three grown children and three grandchildren.