Made in China (Hardcover)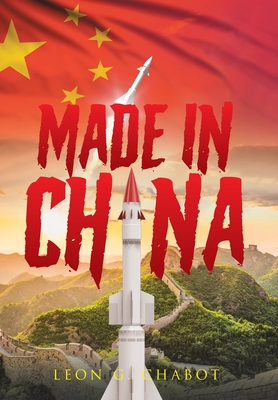 $29.95
In Our Warehouse - Expected arrival in 2-5 days
Description
---
In the wake of 9/11, with our best and brightest people consumed by the relentless hunt for bin Laden and al-Qaeda, a new threat of terror from a source completely undetected by US intelligence grows dangerously closer with each passing moment. One man alone has six days to stop it.
October 16, 1964: The Beatles have invaded US shores, and communist Red China has become the newest member of the nuclear club. Once again, the world has changed forever.
By the early 1970s, it had become evident to certain party leaders that Chinas missile technology was severely lagging, hence the fledgling nation could never become a true superpower as were the US and the Soviets. An alternate plan was needed. Led by their most brilliant scientist, a renegade faction of the Red Regime formed a secret alliance with a dissident splinter of the North Korean military. Through the hand of the Chinese Tong and an unwitting American Mafia, the group set into motion a deadly thirty-year plan.
Sam Mason is writing what he expects will be his most thrilling book yet. But as he delves into his research, Sam slowly comes to realize that his fantastic plot is a grim and imminent reality. An exNavy SEAL, Mason acquires proof of the sinister scheme, only to find himself hunted by teams of Asian assassins. Now it is up to Sam to convince the commander in chief of the deadly Chinese plot.