Extreme Couponing for Busy Women: A Busy Woman's Guide to Extreme Couponing (Hardcover)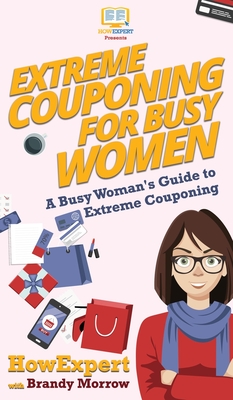 $31.49
Email or call for price.
Description
---
So many people show an interest in learning how to coupon every day, but they tell themselves that they just do not have the time. This book is going to not only teach you how you can get started couponing but how you can do so in whatever time you have available in your busy schedule, even if it is only a couple of hours a week.

In this book, you are going to learn:
- How to get started couponing.
- How to save the most in as little time as possible.
- Where to get coupons.
- How to find the best deals without spending your precious time scouring flyers for them.
- Tips that will help you save the most money.

And so much more. By the time that you finish reading this book, you are going to know everything that you need to know so that you can start couponing as early as today without spending 40 hours a week searching for deals.
Couponing should be something that you enjoy, it should not be another full-time job that you have to do and for that reason, this book is going to show you how you can reduce your family's grocery bill by up to 90 percent in only a few hours each week.

About the Expert:
Brandy Morrow is a busy mother of three who runs her own freelance business while still ensuring that her house runs properly, ensures that every meal is prepared at home using healthy ingredients, works out one hour each day and finds the time to coupon in order to save as much as she can. Brandy started couponing 4 years ago when her interest was peaked by the Extreme Couponing show on TLC.

Brandy is a self-taught couponer who is passionate about teaching other people how to save money by using coupons. Brandy believes that when we focus on saving the money we earn, we have a huge impact on our own quality of life. Brandy regularly donated items that she purchases with coupons as well as helps out local families that are in need with care packages. Brandy believes that if she can do it, you can too.

HowExpert publishes quick 'how to' guides on all topics from A to Z by everyday experts.