Fairly Smooth Operator: My Life Occasionally at the Tip of the Spear (Paperback)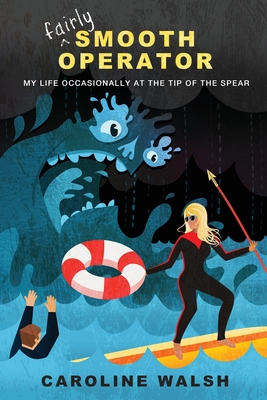 $16.95
Email or call for price.
Description
---
"When people ask why I joined the Coast Guard, I respond that I was twenty-two, blond, and fit. In most military services that is guaranteed sexual harassment. Why not join the one with the ocean breeze?"
Caroline's journey from enlisted Coast Guard member to CIA analyst includes boot camp, Hamptons yachters named Gary, meaning making in Guantanamo Bay, and a session with a Veterans Affairs-assigned therapist who has fourteen cats, one of which cures migraines. She takes you from serious topics of sexual harassment and suicide to laughing about how her predator's moment to make her prey was oddly interrupted. You are a fly on the wall during her botched FBI polygraph and will be scratching your head about her CIA classmate who U-turns during their surveillance-detection training like she just saw a sign for a sale at Macy's.