Ancient Vengeance (Hardcover)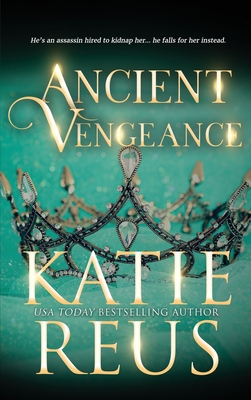 $29.99
Email or call for price.
Description
---
She's a sheltered princess...
Stella is from a fierce and ancient dragon line, but when her kingdom was invaded and half her family slaughtered, everything changed. She's been taught to fight, to protect herself, but now that one of her sisters is back after being thought dead, she realizes it's time to make some changes. After years of being smothered, she needs freedom, to spread her dragon wings and experience life. So when she's tasked with a job in New Orleans, she jumps at the chance to strike out on her own and prove herself.
He's the assassin hired to kidnap her...
Dragon shifter Rhodes is a killer. An assassin. And he's been ordered to kidnap the dragon princess Stella. He's always finished his contracts-until he meets her. Now he'll do anything to keep her safe. To claim her forever as his mate. But first they'll have to overcome the danger stalking her-and then he'll have to figure out how to get her to forgive him for betraying her.
Author note: each book in the Ancients Rising series may be read as a complete stand-alone with HEA.