Peggy Flanagan: Ogimaa Kwe, Lieutenant Governor (Paperback)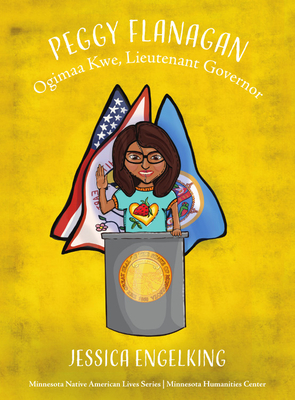 $9.99
Email or call for price.
Description
---
Peggy Flanagan is the Lieutenant Governor of Minnesota. This is the second-highest office in the state. She is the first Native woman to hold such a high elected statewide office in the United States. Her whole life she knew that the school system doesn't tell American Indian stories in a true way. Peggy is working hard to change how Native peoples' stories are told and to make life better for all Minnesotans. Her story is a Minnesota Native American life.
The Minnesota Native American Lives Series includes biographies of Charles Albert Bender, Ella Cara Deloria, and Peggy Flanagan. Read all three