Yoga for Women: Gain Strength and Flexibility, Ease PMS Symptoms, Relieve Stress, Stay Fit Through Pregnancy, Age Gracefully (Paperback)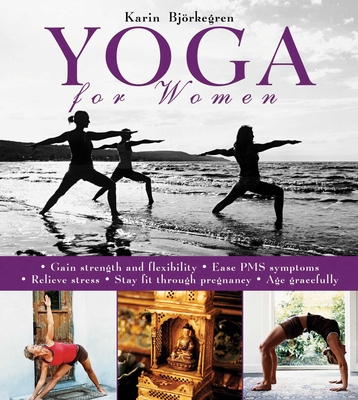 $12.99
Email or call for price.
Description
---
Give the gift of yoga to the special woman in your life.

Yoga is a powerful tool that can influence women's well-being at all stages of life. For a long time, women have devoted themselves to gym-training in order to acquire beautiful and well-formed bodies, but the hunt for the perfect body has rather widened the gap between body and soul. That is why yoga has had such a breakthrough in the western world in the last few years. Yoga for Women starts with a brief introduction, includes a presentation of the eight basic foundations of yoga. This is followed by breathing exercises that you can use when you practice yoga, and which help you to be calm and concentrated.

The main part of the book contains fifty exercises that are primarily based on hatha yoga but are influenced by ashtangi yoga. The movements and positions give you strength, flexibility, and relaxation. They are divided into the various needs women have during their life, with the emphasis upon middle-aged woman. The exercises can be combined into a personal program as well. Perfect for the beginner or intermediate student, Yoga for Women empowers women of all ages to lead healthier and more balanced lives.
About the Author
---
Karin Björkegren is a freelance journalist and an enthusiastic yoga teacher. She teaches in Stockholm and runs her own yoga studio "Yoga Vita" in Båstad. Karin writes for several monthly newspapers as well as for magazines specialized in health and psychology. Karin is the author of three DVDs in ashtanga vinyasa yoga. She also has a history in the television industry, where she worked for many years both as an editor and anchorman. Björkegren resides in Sweden.