No Option But North: The Migrant World and the Perilous Path Across the Border (Paperback)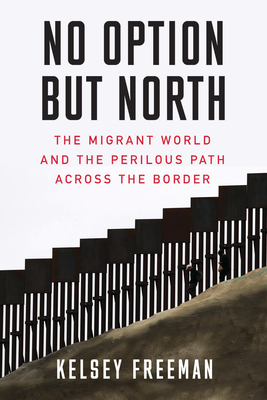 $17.95
Email or call for price.
Description
---
At a time when anti-immigrant vitriol substitutes for US immigration policy, No Option But North deftly blends heartbreaking accounts of the journey north with cogent insights into the systemic causes that make the trek north an almost impossible option if you're poor and from south of the border. Essential reading for anyone who cares about the human rights implications of US immigration politics. --Antonio Villaraigosa, 41st Mayor of Los Angeles
In the thick of Donald Trump's presidential campaign in 2016, and through the travel bans his administration issued in 2017, journalist Kelsey Freeman spent nine months interviewing Central American and Mexican migrants in a shelter in central Mexico, along the migrant path. No Option But North interweaves their stories with research and anecdotes from Freeman's experiences to reveal the fundamental moral quandaries involved in contemporary migration--from the expanding gang violence that drives migrants out of their home countries, to their dearth of legal options on both sides of the border, and more. In the process, Freeman takes us on a harrowing journey that strikes at the heart of the human ability to endure.
A timely chronicle of contemporary migration from Central America and Mexico that peels back the layers of privilege underlying American and Mexican migration policies, No Option But North adds powerful color and force to the immigration narrative.
About the Author
---
As a writer and educator, Kelsey Freeman focuses on immigration policy, Indigenous rights, social justice, and public policy. After graduating from Bowdoin College, she received a Fulbright Fellowship to teach English and study migration in central Mexico. She currently runs a college-readiness program for Native American high school students through Central Oregon Community College.