Yin Yoga: An Individualized Approach to Balance, Health, and Whole Self Well-Being (Paperback)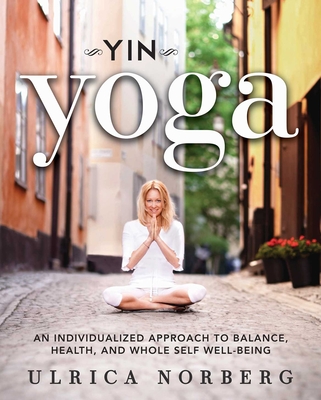 $14.95
Email or call for price.
Description
---
A yin yoga practice incorporates poses designed to improve the flow of qi, the subtle life force essential to organ health, immunity, and emotional well-being. The postures are moved through slowly and mindfully, gently allowing tendons, fascia, and ligaments to stretch as circulation improves and the mind becomes calm. Experienced yoga teacher Ulrica Norberg describes how to balance yin and yang on and off the mat, sharing her own experiences and offering wisdom for adapting the yogic principles in modern life. Readers will learn to develop their own individualized yin yoga practice, complete with a yin yoga flow, visualization techniques, and ayurvedic health principles. Photographs and clear descriptions highlight proper alignment, ensuring the practice will be safe and effective.
About the Author
---
Ulrica Norberg is the author of several books, including Hatha Yoga and Power Yoga. A highly respected yoga instructor in Europe, she has been teaching for nearly twenty years and has trained more than five hundred teachers. She has done extensive studies in yoga, alignment principles, anatomy, and energetics. In 2002 she discovered yin yoga through Paulie Zink and has since studied with Sarah Powers and Paul Grilley. She has made yoga DVDs and written several books, some of which which have been translated into five languages. Ulrica is known for her deep knowledge and inspirational and warm approach. She lives in Sweden.